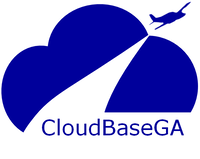 Privacy and Cookie Policy for Cavok Ltd.
CavOK Ltd a company registered in England and Wales under company number 3284653 and with our registered office at 1 Park Road, Hampton Wick, Kingston-Upon-Thames, Surrey, KT1 4AS ("We" or "Us") For the purpose of this Policy, CavOK Ltd. is the data controller and where applicable, the data processor of your information.
This policy together with any other documents referred to on it sets out the basis of:
What personal data we collect and why
What we do with your personal data
How we secure your personal data
How you can change or delete your personal data
Please read the following carefully to understand our views and practices your personal data and how we will treat it.
Definitions
'Site' - means the public area of cloudbasega.com.
'Service' - means the restricted area of cloudbasaega.com accessible via registration.
'Client' – means a customer of CavOK registered to use the Service
'User' - means a person who has registered with a Client to use our Service.
'Personal Data' - means any information that can personally identify an individual.
What Information We Collect
The legal basis in which we process information we collect is in order for us to provide the Service outlined in our Terms and Conditions and is in our (CavOK's) legitimate interests which are further explained in 'How We Use The Information Collected' section of this Policy.
We may collect and process various forms of information when you use our Site or Service:
'User-Provided' Information - When you use our Site or Service you may provide Personal Data and as a result we may collect this. Personal data is any form of information that can identify an individual for example, name, e-mail address, mailing address, or billing information. Examples of when this information may be provided include, but are not limited to, when you contact us, when you place an order and subscribe to our services.
'Automatically Collected' Information - If you use our Site or Service we may automatically collect information about your computer, including, where available, your IP address, operating system and browser type. We achieve this by using cookies and other forms of technology. All of the information that is automatically collected is statistical data about our Users browsing actions and patterns.
'Client Collected' Information - We may collect personal data to ensure full functionality of the features provided depending on how you use our Service. For example, we may store names, mailing addresses and contact numbers (amongst other information) of your Users so you can provide features and functionality to your users through our Service. For this purpose, CavOK Ltd is the data processor. Each Client is responsible for providing notice to their Users detailing what Personal Data may be stored and processed through our Service, and the reasons for doing so.
'Third-Party' Information - Integrations from third-party services available through our Service will give us access to certain personal data in order for us to provide full functionality of the respective integration. For example, the Google Maps integration tool will give us access to Client's and their Users' location information required by the service. By agreeing to this Policy, you authorise us to access and store any Client or Users Personal Data, that may be required. As mentioned above, each Client is responsible for providing notice to their Users detailing what Personal Data may be stored and processed through our Service, and the reasons for doing so. We will only have access and thus use any Personal Data that is essential and will not disclose any of the information shared via these integrations. Please be aware that each third-party service will have their own privacy policy so be sure to check with each service for exactly what information they make available to us.
How We Use The Information Collected
We use the information that we collect in a variety of ways during the provision of our services and operation of our business, including the following:
Operations
To ensure that all the features we provide are available, functional and maintained as per the specifications advertised.
To carry out our obligations arising from any contracts entered between you and us.
To carry out any business essential administrative processes.
To allow you to participate in interactive features of our Service, when you choose to do so.
To enhance the Service we provide by developing new features, and improving functionality of existing features.
Communications
To enable our team to provide support to Users when requested or required to do so.
Investigate any issues that arise from using our Service.
To notify you of any changes to our Service.
To provide any information you have requested or that we feel may be of genuine interest to you. These include updates about the services we offer, promotions and general business information which may or may not be connected to third parties we work with. You have the right to opt-out of receiving any promotional information as detailed below under 'Your Rights' of this policy.
If you do not wish to be contacted please email us at:
[email protected]
or use the Contact Us form on our site.
IP addresses and cookies
A cookie is a small file of letters and numbers that we store on your browser or the hard drive of your computer if you agree. Cookies contain information that is transferred to your computer's hard drive. They help us to improve our Site and to deliver a better and more personalised Service. By using our Site or Service, you agree to the use of cookies. You can find more information about the cookies we use and the purposes for which we use them below:
We use the following cookies:
Strictly necessary cookies. These are cookies that are required for the operation of our Site. They include, for example, cookies that enable you to log into secure areas of our Site.
Analytical / performance cookies. They allow us to recognise and count the number of visitors and to see how visitors move around our Site when they are using it. This helps us to improve the way our Site works, for example, by ensuring that users are finding what they are looking for easily.
Functionality cookies. This enables us to personalise our content for you (for example, use of Google Maps).
Targeting cookies. These cookies record your visit to our Site, the pages you have visited and the links you have followed. We may also share this information with third parties for this purpose.
They help us to improve our Site. You can choose to enable or disable Cookies in your internet browser. By default, most internet browsers accept Cookies but this can be changed. You can find out more information about cookies by visiting https://cookiesandyou.com/
It is recommended that you ensure that your internet browser is up-to-date and that you consult the help and guidance provided by the developer of your internet browser if you are unsure about adjusting your privacy and cookie settings.
Analytics
We use Google Analytics to measure traffic to our Site and understand how Users move around and use our Service. We use this information to enhance the Site and Service we provide to ensure that Users get the best experience possible.
By agreeing to this Privacy Policy, you agree to the use of Google Analytics. Google may use the data collected to assess activity on our site. As Google is a separate entity to us, it has its own https://policies.google.com/privacy which we recommend you review. Further information specific to Google analytics and how they secure the data collected can be found at https://support.google.com/analytics/answer/6004245
Other Sites
If you follow a link from our website, product or service to another site or service, this policy will no longer apply. We are not responsible for the information handling practices of third party sites or services and we encourage you to read the privacy policies appearing on those sites or services.
How we store the information we collect
Data security is of great importance to CavOK Ltd. and to protect your Data, all of which is stored in the UK, suitable physical, and electronic measures are in place to safeguard and secure collected Data. Our Site and Service have Secure Socket Layer (SSL) encryption present amongst other general security measures such as firewalls and password protection to certain areas of our Service.
Where we have given you (or where you have chosen) a password which enables you to access certain parts of our site, you are responsible for keeping this password confidential. We ask you not to share passwords with anyone and to inform us immediately if you think a third party may have access to your password.
Unfortunately, the transmission of information via the internet is not completely secure. Although we will do our best to protect your personal data, we cannot guarantee the security of your data transmitted to our Site; any transmission is at your own risk. Once we have received your information, we will use strict procedures and security features to try to prevent unauthorised access. We will, to the best of our knowledge, not process, store or transfer any data to any service that does not comply with the GDPR or have adequate security measures in place to protect your personal data.
Disclosure of information
We will only disclose your information to any third-parties as detailed in this Policy and under the following circumstances:
third parties which supply services to us or which process information on our behalf (for example, payment providers and website hosts where relevant).
another organisation if we sell or buy (or negotiate to sell or buy) any business or assets.
another organisation to whom we transfer our agreement with you.
we will disclose your information if we are required to by law. We may disclose your information to enforcement authorities if they ask us to, or to a third party in the context of actual or threatened legal proceedings, provided we can do so without breaching data protection laws.
Access to your information and your rights
We are committed to protecting and respecting your privacy within your account. Under the GDPR, as a User of our Service, you have several rights in relation to your personal data which include:
The right of access - you have the right to know exactly what information we hold about you and how we process it.
The right of rectification - you have the right to have your personal data rectified if it is incorrect or incomplete.
The right to be forgotten - You have the right to have your personal data removed or deleted without a specific reason for doing so. This is also known as 'the right to erasure'.
The right to restrict processing - an individual's right to block or suppress processing of their personal data. You have the right to block your personal data from being processed.
The right to data portability - you have the right to request the personal data we hold about you for your own use.
As a User, you can access, change and delete certain types of data that we hold about you within your account. For more information on what personal information you can access in your account, please contact [email protected] If you wish to exercise any of your rights in accordance with the GDPR, please contact us with the specific request using the contact details located under the 'Contact Us' section of this Policy. The action taken will be free of charge, provided in an easily accessible format (if applicable) and actioned within 30 days, where possible.
If you have concerns about the way we handle your personal data, you can contact us at [email protected] and we will investigate accordingly.
Data Retention
We will continue to retain any information collected from a User of our Service as long as the Users account is deemed active. When a Users account is deemed inactive, we will remove information as set out below:
Content of closed accounts that were once subscribed to our Service, that have been inactive for 12 months, will be automatically deleted.
We may still hold personal information of inactive accounts under the following conditions:
If required for financial records in line with UK accounting and taxation laws (for a period of at least 6 years, plus the current year)
If deemed necessary due to any legal obligations or regulatory investigations that may arise.
Changes to our privacy policy
By using the Website you agree to the terms of this privacy policy. We may amend this privacy policy from time to time. If we do so, we will post an updated version on the website and where appropriate notify you by email.
Contact Us
You can contact us at any time if you have any questions, comments or requests regarding this Privacy Policy using the following information:
Email us at: [email protected]
Alternatively, you can use the Contact Us page on our site.
Last edited: 18/05/2018